Leadership

Message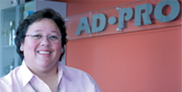 As president and creative director of AD PRO, I am proud of the talented team of industry experts that comprise our AD PRO staff. We all pledge to work smartly, efficiently, safely and take joy in providing our clients the best in ourselves and our services. We invite all prospective clients to make an appointment for a tour of our creative studio and graphics production facility - knowing us - one stop on the tour will include a good lunch or snack.
---- Tracy Stanhoff, President & Creative Director
Certified for

Success!
AD PRO is an American Indian, woman owned business. As such we are certified by:

- the Southern California Minority Supplier
Development Council (NMSDC)
- the California Public Utility Commission -
CPUC Clearinghouse MBWE
- U.S. Small Business Administration SDB
- CCR Registered
- Exostar Vendor Registered
- Ariba Vendor Registered
"Sustainability & Safety" Are Part of Our Core Values
AD PRO has always been "Green" utilizing the cleanest graphics production methods available.
Whether we are printing on paper, vinyl, clothing or another substrate we utilize high quality, sustainable materials and non-invasive inks. We specify papers that are Forest Sustainability Council or other type of "Green certified" and use a new generation of vinyls in our exhibits and banners that are highly biodegradable. Of course, we even recycle our aluminum cans and plastics... saving up for our "business neighborhood" famous "staff recycling rewards barbeque lunches."
AD PRO's safety processes are a team member habit not an exception.
Our team looks out for the on-the-job safety of ourselves and others. We take great care in keeping our design studio and graphics production areas clean and free of un-safe conditions to protect our team, guests and the environment. We adhere to any client's contractor policies regarding safety. And, at AD PRO, we have a commitment to make safe work behaviors an everyday habit.
AD PRO is a proud member of these organizations: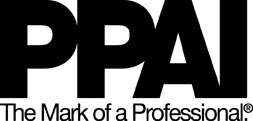 Universal Purchasing Council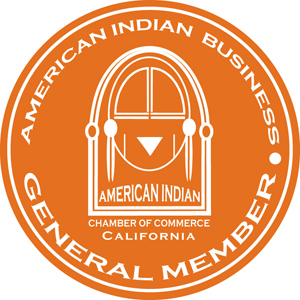 Associate Mbr., National Indian Gaming Association

Globally Connected -
Digital Workflow
AD PRO Invests In & Maintains The Latest In Our Industry's Technology
In order to best provide superb services to our clients, AD PRO re-invests in the latest technology for our business. Need to send over a large file for our usage? Please contact us for our FTP site settings. Want an AD PRO team member on-site at your location for a quick project decision and production turnaround? No problem, we remotely access files and can even start some of our machinery from anywhere on the globe.